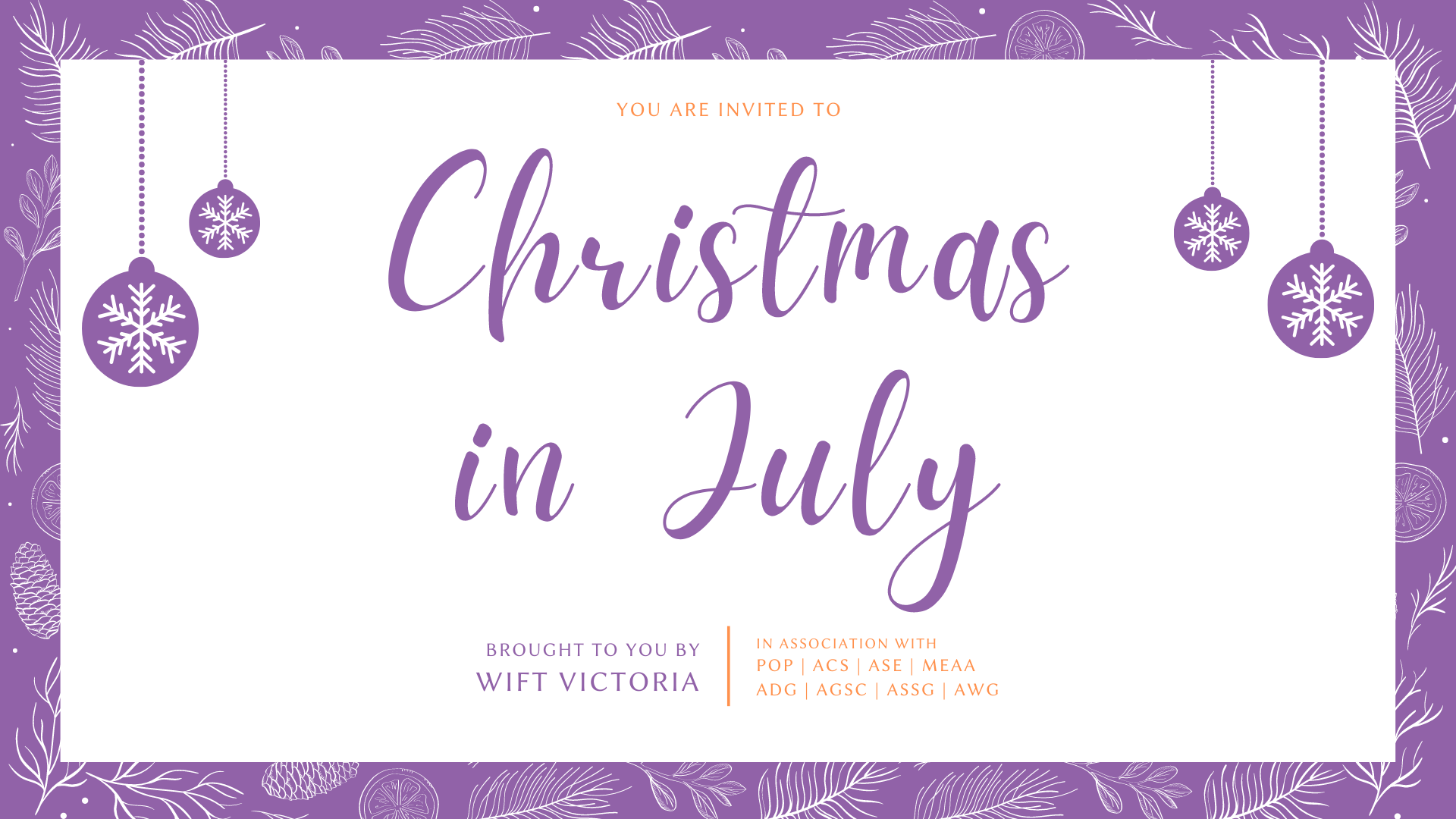 Postponed, please hold tight for further details!
Ho Ho Ho! Have you heard? Christmas is coming early this year. A sled-full of strong women are letting you open your Kris Kringle pressies in July.
WIFT Victoria is elvishly excited to host Christmas in July, in association with our fellow Victorian industry guilds. This inaugural event will be held at State of Grace on Wednesday July 21st (a day earlier than previously planned!) with doors opening at 6pm, and closing at 10pm.
It is a pay-what-you-can event for WIFT VIC members (new and existing) however REGISTRATION IS ESSENTIAL and capacity is limited, so be quick to secure your place!
Register Here!
We have also organised a Kris Kringle extravaganza, which has received enormous support from industry organisations who have donated a plethora of incredible gifts that will be given away on the night. Everyone who attends goes into the draw! Festive nibbles will be provided AND the venue has designed a WIFT VIC cocktail especially for us. Yup.
It is our intention that these festivities be all about giving space to members to catch up, network and connect, which is most welcome after the latest lockdown. As Victorians, the importance of connection has become even more evident over the destabilising last year and a bit. We can't wait to bring everyone together to discuss the industry we all love, or debate who has been naughty or nice.
Pop your Chrissie earrings on and get ready to hang under the mistletoe with AWG, ADG, PoP, ACS, ASE, MEAA, AGSC and ASSG.
Not a member of one of the guilds, but want to attend? JOIN WIFT VIC NOW!
https://wiftvic.com.au/join-wift-vic/
WHEN: Wednesday July 21, 6-10pm
WHERE: State of Grace: 27 King Street, Melbourne
PRICE: Donations welcome