HISTORY & HER STORY, an event co-presented by WIFT Victoria and MIFF.
Moderated by Kate Jinx, feminists Merle Thornton, Mary Crooks, Marilyn Lake and Jean Taylor talked about their activism in the 60s, 70s and 80s for women's rights and how this affects us today.
To join WIFT Victoria, go to the 'About Us' section.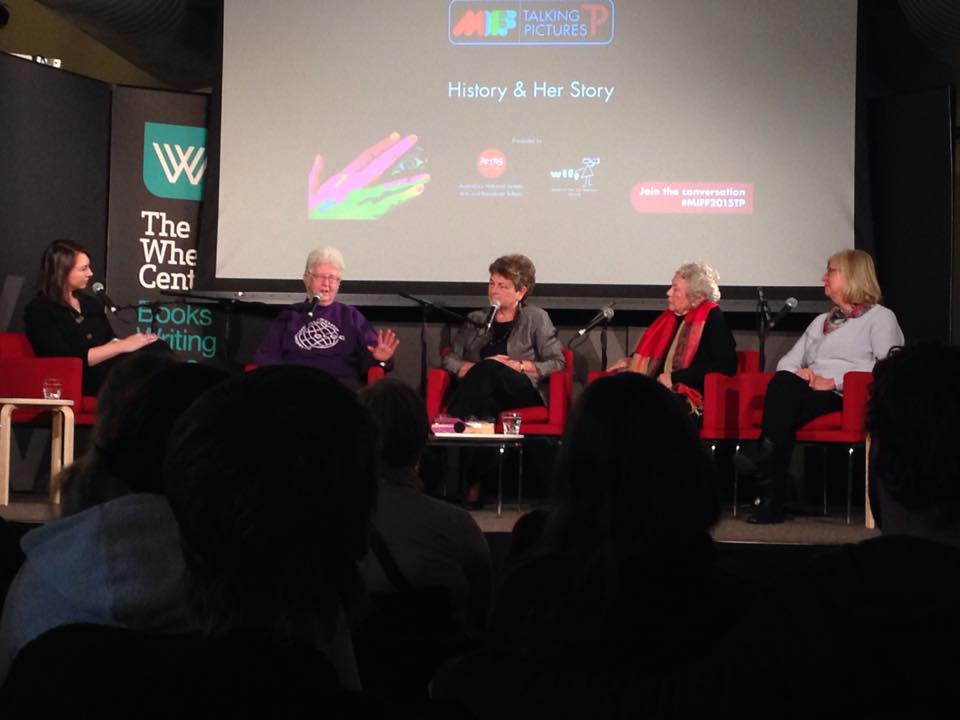 (15 August 2015)
For more about this event and the awesome panellists, go to
http://miff.com.au/…/film/talking-pictures-history-her-story