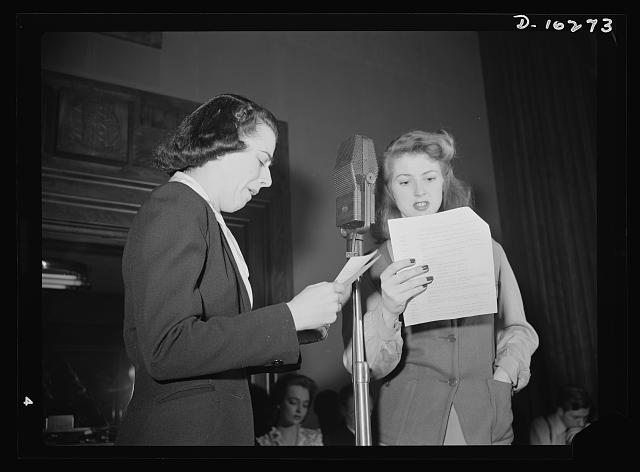 Four experts in radio broadcasting and production headline our Women Working in Radio workshop on Saturday 28 June, 2-4pm.
Kyla Brettle Academic, audio producer and documentary maker
Catherine Gough-Brady Producer of audio features and television documentaries
Sue Howard Former Director of ABC Radio and broadcaster
Tracy Bartram Radio presenter, writer and comedian
 
Hosted by Chris Keogh, our panelists will talk about their extensive careers in radio, followed by a Q&A.
 
This forum will also explore media possibilities beyond radio – content and skills that transfer across radio, film, TV and new media.
 
Join WIFT Victoria for an afternoon of insight into working in radio. Please RSVP ASAP – to help our planning for the day.
 
Date:           Saturday 28 June 2pm to 4pm
Location:   Radio Theatre, RMIT city campus, Building 9, corner Bowen and Franklin Streets
Cost:           WIFT members – free (attendees can join on day)
                     RMIT staff & students – free
                     General public – $10
                     Students – $5        
RSVP:

wiftvic.info@gmail.com

by 7pm Monday 22 June 2014
An industry engagement event, supported by RMIT's School of Media and Communication.