'It's time to shift the conversation towards solutions to the problem of sexual harassment and indecent assault in the workplace'

Tracey Spicer
Event Summary
Melbourne, Victoria – WIFT Vic will present 'Time's Up- A Forum For Change', taking place at Arts Centre Melbourne, and featuring Tracey Spicer, Sue Maslin, Anjali Rao along with a panel of industry experts.
The event will take place at 6.30pm on Monday 26th February 2018.
The forum will focus on informing and empowering individuals, who want a greater understanding of sexual harassment within the creative industry.
Panel Details
Our expert panel will be moderated by journalist Anjali Rao and includes:
Kristen Hilton, Commissioner, Vic Equal Opportunity and Human Rights Commission
Adam Portelli, Regional Director for MEAA
Catherine Brooks, Principal with Moores Legal
The second half of the evening will be an open discussion lead by Tracey Spicer and Sue Maslin, with the opportunity for audience members to participate in the conversation.
Event Details
Date/Time:
6.30pm – 9.30pm, Monday 26th February 2018
Location:
The Pavilion Room, Arts Centre Melbourne, 100 St Kilda Road, Melbourne, 3000
Tickets:
$5.00 – with all proceeds donated to Women's Legal Services, Victoria. Click to purchase.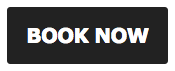 For media and event enquiries please contact Diana Fisk at 0403525395 or info@wiftvic.com.au