WIFT Victoria would like to offer a warm members-only invitation to a mid-winter
screening of 'Booksmart', Olivia Wilde's directorial debut, and some mingling
aftewards … including nibbles and one free drink.
Date: Monday 29 th  July 2019
Location: Kino Cinema: Collins Place, 45 Collins Street, Melbourne
Film: Booksmart [103 mins], Dir. Olivia Wilde
Time: Between 6pm and 7pm [TBC Tuesday before screening] Tickets: $12.00
Book Now
SYNOPSIS
Molly (Beanie Feldstein) is an overachieving valedictorian who has spent her high- school years obsessively focused on her academic performance, along with her best friend Amy (Kaitlyn Dever). Sharing the same ambition and 'work-hard' mantra, over the past four years the pair have dedicated no time for the fun commonly experienced by girls their age and looked down on their classmates who appeared to be wasting their time going to house-parties and experimenting with drugs, sex and alcohol. However, their self-assurance is shattered when Molly learns that these classmates, with whom she has previously had little interaction, are set to attend the same Ivy League Colleges she has worked so hard to get into. They managed to take school seriously while simultaneously experiencing the fun of these crazy years – a skill Molly and Amy did not even attempt to master. All those nights spent turning down invitations did not guarantee their success, but were instead a huge wasted opportunity. Knowing there is one last house party the night before graduation, Molly drags Amy out to desperately make up for lost time.
SUE MASLIN'S CREATIVE LEADERSHIP
WIFT Victoria is thrilled to announce that our partner, Compton School, is offering one financial member a 50% scholarship to Sue Maslin's upcoming CREATIVE LEADERSHIP workshop series. In addition, they would like to offer a 10% discount to all WIFT Victoria members.
To apply and be in the running for the scholarship, please email us at membership@wiftvic.com.au explaining (in 500 words or less) a little bit about yourself and why you would benefit from the scholarship, including a brief plan for how you would like to implement the key learnings to be presented in the workshops. Creative leadership is about making great things happen with great people at the intersection of creativity, business and technology.
Sue Maslin learned a lot about leadership making The Dressmaker. But the truth is she'd laid the groundwork for its success nearly a decade before, when she reimagined her business as a rights management company.
Join one of Australia's most successful creative entrepreneurs in this life-changing series of workshops about how to build a sustainable creative business, why creative leadership matters and how to develop your own personal style of leadership.
WHEN: 6-7 September, 18-19 October, 22-23 November
WHERE: The Arcade, 164 Kings Way, South Melbourne
Further details
THE FUTURE OF FEMALE FILMMAKING
WIFT Victoria would like to extend a huge thank you to the extraordinary women who shared their films at our St Kilda Film Festival 'Women in Film' event. Your work was both a joy and an inspiration to watch. It seems that the future of female filmmaking is in very safe hands and we look forward to the next chapter of your careers. To WIFT Victoria patron and producer, Sue Maslin, thank you so much for hosting such an insightful post-screening Q&A, and for your endless support and passion for nurturing female filmmakers.
<strong)Lucy Knox – An Act of Love
Steffie Yee – The Lost Sound
Renée Marie Petropoulos – Tangles and Knots
Natalie Erika James – Drum Wave
Emily Dynes – To The Sea
Louisa Weichmann – Gaslight
Melissa Anastasi – Sleepwalking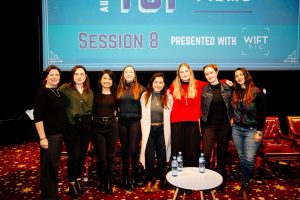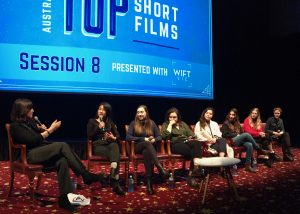 Images: Cloakroom Media
CONGRATULATIONS TO OUR SCREEN AUSTRALIA FUNDING RECIPIENTS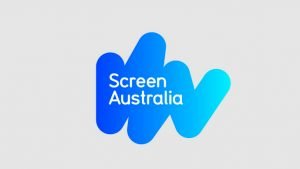 Congratulations to producers and WIFT Victoria members, Leanne Tonkes and Diana Fiske, who are among the recipients of more than $1.2 million in funding from Screen Australia's latest Enterprise initiatives.
Read more:
https://www.screenaustralia.gov.au/sa/media-centre/news/2019/07-10-screen-
australia-enterprise-funding
Don't forget to like WIFT Victoria on Facebook and follow us on