This month we would like to introduce one of our newest members, Dee McLachlan. An acclaimed director herself, Dee is a passionate advocate of women directing genre film, a domain generally dominated by men. She is keen to celebrate other women is this field, while encouraging more to join the next new wave of Australian women's genre filmmaking.
Hailing from South Africa, Dee has worked as a director around the world since the late 1980s. In 2007 she wrote, directed and produced The Jammed, which was nominated for seven AFI awards and won three Inside Film awards. She also recently directed episodes of Wentworth and made The Wheel, a soon-to-be-released science fiction feature starring David Arquette.
Elizabeth Parisi took a moment to find out a little more.
Can you briefly describe how your passion for genre films developed?
I have always been a fan of genre – even when I was a child. Growing up in South Africa we never had television (it only came in after I turned 20.) So we grew up on a diet of American movies. Westerns, war, action … Clint Eastwood. We would go to the movie shop and rent a movie, a short and a projector. Watching movies on a white wall, along with the purring sound of the projector (and a mono speaker) was our diet of entertainment. I was mad keen so always ended up as the projectionist at school. Later, when I began working in film, I was even given a free office (more a cupboard) in a studio, as I was the projectionist if they need to view dailies. So that stayed with me, and has always been a factor in my present day decisions.
You've directed films across the globe. What brought you to Melbourne, Australia?
I've lived on four continents: South Africa, UK (for a year), North America and now Australia since 1999. I've made movies on in various places – including Sri Lanka (such wonderful people and crews). A marriage brought me to Australia.
Historically, genre films have been the domain of male directors. Is this changing? And how?
Absolutely. It's been the domain of male directors since the beginning (almost). It is changing. Women like Kathryn Bigelow (Hurt Locker) have created a new momentum. (Pity her Zero Dark Thirty was not based on what really happened though.) I think genre films have expanded and now encompass more sub-genres – and films need to be more sophisticated in their emotional and transformational arcs, so that also opens the way for female directors. It is not only action/action. And the rise of the horror genre has always been an avenue for women directors (e.g. Jennifer Kent's Babadook), and many horrors have women leads.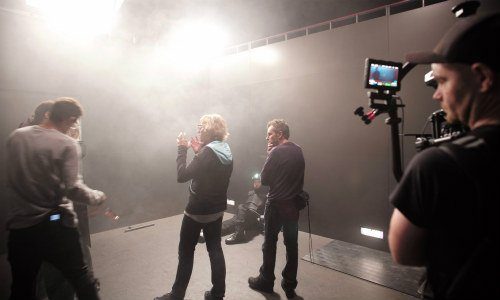 Can you describe any hurdles you've had to overcome as a woman in your career?
I had immigrated several times in my life, and maybe finding a career in Australia was one hurdle – and then another as a woman (transgendered) director was another. Looking back, I remember finding it difficult to break in, and so The Jammed was a monumental effort to pull off something. I had even thought I should go and be a helicopter pilot (but lessons were expensive) – so I made the film – and that allowed some of the doors to open. But it still took many years before I was offered something.
Who are your favourite Australian female genre film directors?
That is such an interesting question, as it seems Australian women directors don't really slot into genre. There are some, like Nadia Tass, but looking back at directors like Gillian Armstrong, many Australian directors have such an individual voice.
What would you say to women wanting to make or direct genre films?
Just do it. I think you have to love the genre you are working in, as the audiences are so savvy and their expectations of genre so high. You can get away with more when floating through a drama, but genre it is about giving the audience what they want, on time, and on expectation. You have to fulfil a promise.
Can you tell us a little about your latest film, The Wheel?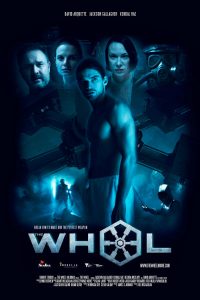 The Wheel was a brilliant challenge. A three hander, with much of the dialogue between two scientists, and then close combat fighting. We had a wonderful crew, and it was such a pleasure to film in a studio (Docklands) with such supportive producers, Silvio Salom and Veronica Sive. The cast, Jackson Gallagher, Kendal Rae and David Arquette were a dream to work with.
It's a 'contained' action film, mixed with deep emotional journey of mental and physical survival. They are essentially torturing this 'subject' – really an innocent man – and doing experiments on him. And it's not so far-fetched at all. In Porton Down (the UK Chemical and Biological Facility) in 1953 they carried out tests with six subjects – with Sarin gas. "Number 745" was Leading Aircraftsman Ronald Maddison. All six men were sent into a chamber wearing respirators … and two hundred milligrams of pure Sarin were applied onto the layers of clothing. Well Maddison died, as did 45 others over the years.
So The Wheel felt like a modern version of what has happened in many facilities across the world. I was also attracted by the challenge of directing one actor through a survival story, where he almost says nothing. It's a 'man against the world' film. Mills comes up against his own mortality in the most extreme of circumstances.
Why did you decide to become a WIFT VIC member?
I feel I need to be more connected to like minds. That's the one thing about being a writer/director. It is very solitary. And at this stage in my career, I have a lot to give back – and always happy to do so.